Zettagrid Cloud Talk 2020 Event Highlights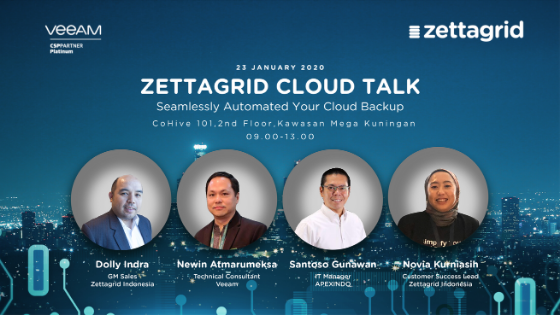 Zettagrid Indonesia successfully held its first event in 2020 called "Zettagrid Cloud Talk 2020: Seamlessly Automated Your Cloud Backup". This event held on 23 January 2020 at CoHive 101, Kawasan Mega Kuningan, Jakarta. Zettagrid Cloud Talk is an event series that created to keep its audiences update on Zettagrid latest technology and growth. In collaboration with Veeam, Zettagrid hopes that it will bring insights about the importance of cloud backup for people business in this digital era.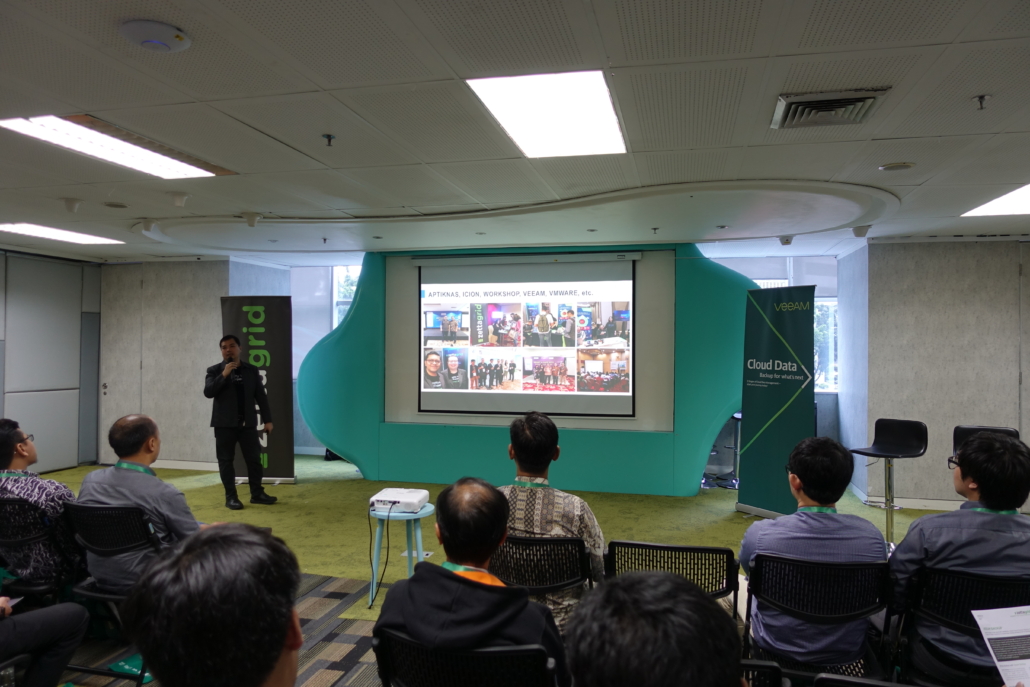 On this event, Country Manager of Zettagrid Indonesia, Reza Kertadjadja mentioned that 2019 been a busy year for Zettagrid Indonesia as its company joined with several IT communities and held several events from local to International events such as Veeam Solution Day Singapore 2019. Reza also mentioned that Zettagrid Indonesia remain to grow every year and currently has 150 clients.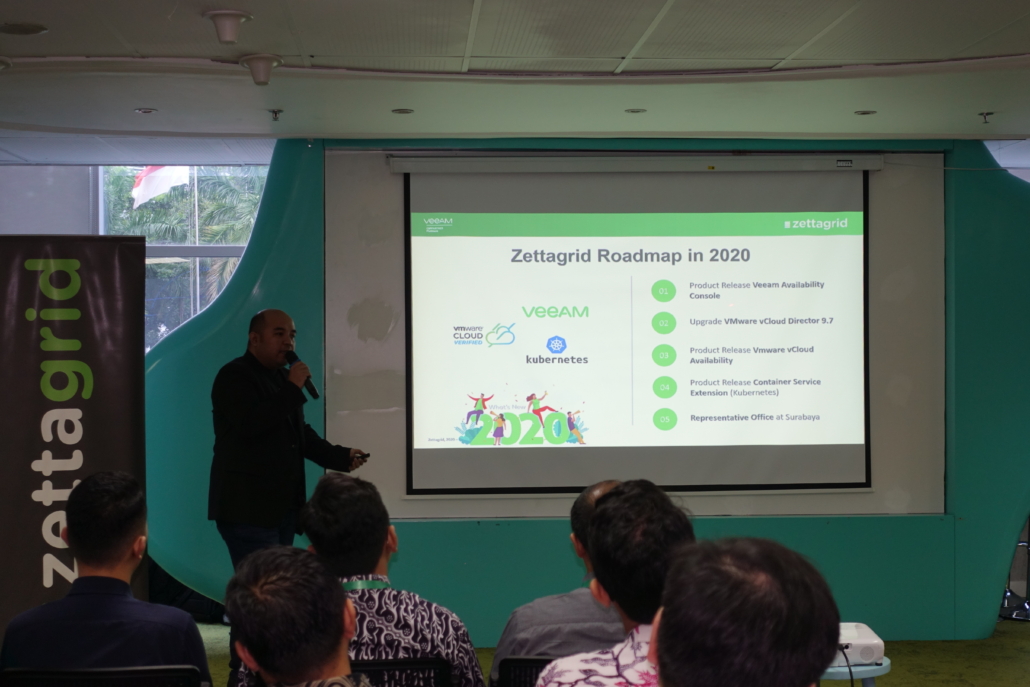 On the other hand, Dolly Indra GM Sales of Zettagrid Indonesia updated that in 2020, Zettagrid will released several new products, that is currently under development by Zettagrid team. The three new products include; Veeam Availability Console, VMware vCloud Availability, and Container Service Extension (Kubernetes).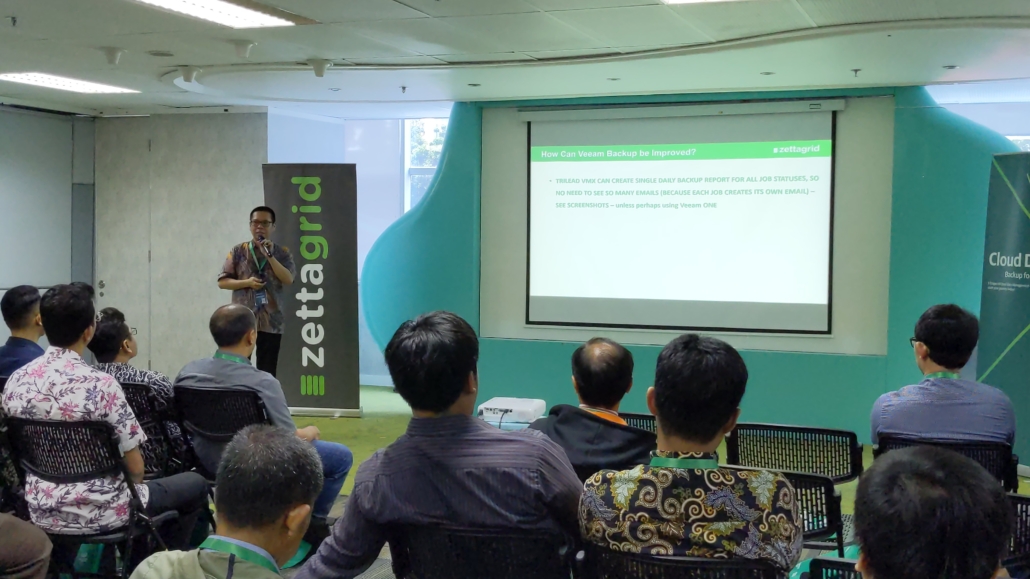 Thanks to Mr. Santoso Gunawan from PT. Apexindo Pratama Duta Tbk who's spare his time to shared insights about his experiences in using Veeam cloud connect backup and replication product in Zettagrid cloud.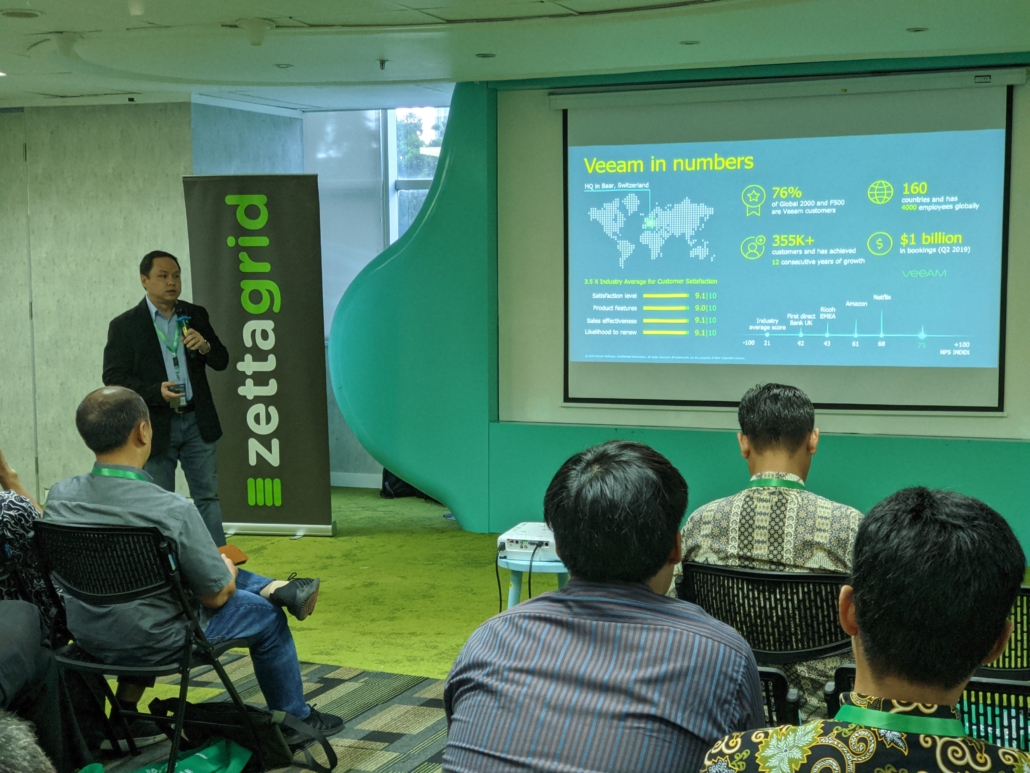 Newin Atmarumeksa as Technical Consultant Veeam Indonesia explained about Veeam V9.5 features and give a little sneak peak about Veeam 10. He ended with questions and answers session that catch the audience attention.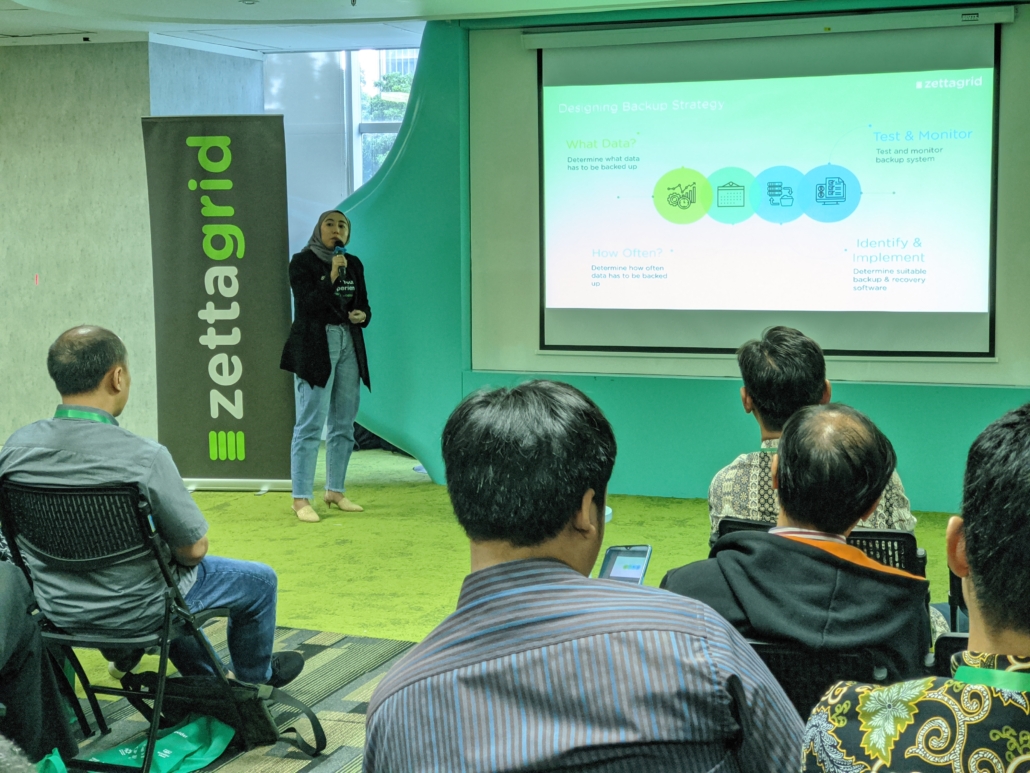 Last but not least, Zettagrid Indonesia Customer Success Lead, Novia Kurniasih explained about the strategy to designing backup. Starts from determine what data that has to be backed up until the test and monitor backup system steps. She also revealed some of her customer's study cases that using Veeam Backup and Replication.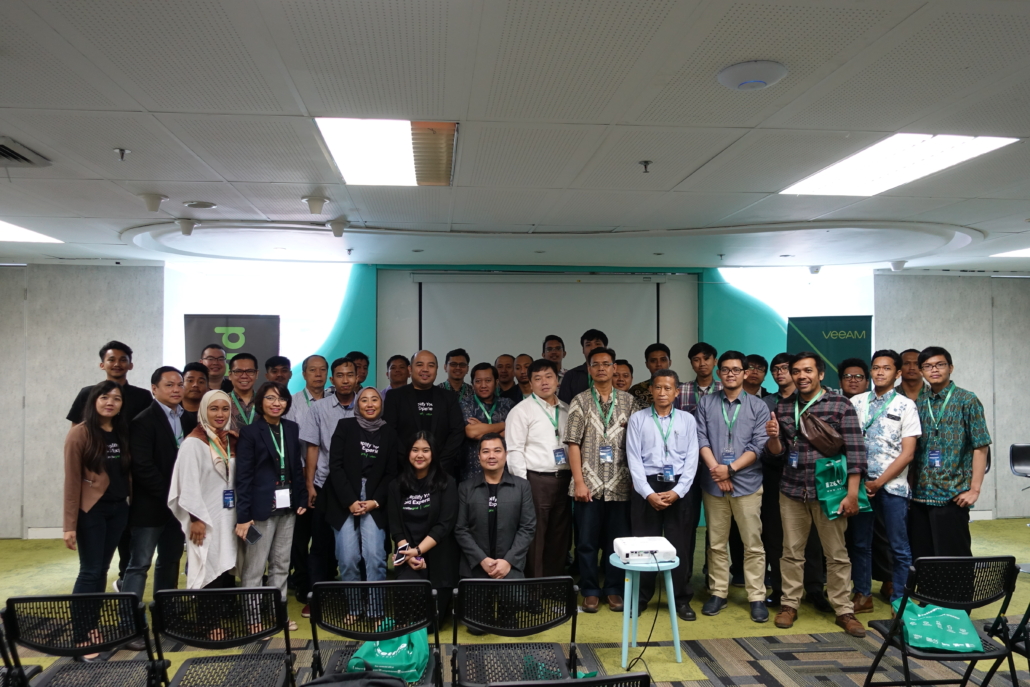 Thank you for all attendees for your participation at Zettagrid Cloud Talk 2020. Hope this event could be beneficial for your work and business. If you have more questions or interested in our products contact us here at sales@zettagrid.id or call us at +6221 2789 9962.
https://www.zettagrid.id/wp-content/uploads/2023/03/ZETTAGRID_color_white_brandmark_3_vertical_v1-300x138-1.png
0
0
admin
https://www.zettagrid.id/wp-content/uploads/2023/03/ZETTAGRID_color_white_brandmark_3_vertical_v1-300x138-1.png
admin
2020-01-24 13:15:18
2020-01-24 13:15:18
Zettagrid Cloud Talk 2020 Event Highlights