Zettagrid Indonesia (PT Arupa Cloud Nusantara) is managed by an experienced team in enterprise cloud services with excellent customer service in both Indonesia and ASEAN markets.
BSc (Computer Engineering), VSP5, VTSP5
Reza is the Country Manager of Zettagrid Indonesia and has an extensive background in technology and cloud sectors. His tertiary education was in the United States where he graduated from Oregon State University in 1998 with a Bachelor of Science in Computer Engineering and then went onto UC Berkeley Haas School of Business for further business management certifications. He spent 14 years in the US at Unisem Semiconductor where he rose to become the Information Technology Manager. He then returned to Indonesia in 2012 to help start Indonesian Cloud and that is where he spent over 5 years as the Chief Operating Officer and Executive Vice President. Always in tune with technology and the future, he is currently serving as a board member for Chatkoo, a startup focusing in messaging platform automation.
BA (Economics), VSP5, VSP6, ZSP
Indra leads the Sales and Channel division of Zettagrid Indonesia in his position as the General Manager Sales. Indra has worked at Astra Graphia Information Technology and IndonesianCloud. Indra has powerful in sales and business development architect with expertise in concept start-up initiatives, channel development and account management. He has awarded as the best year of sales production in year and consistently recognized as the top sales in the cloud industries.
Zettagrid Pty Ltd is managed by a team with extensive experience in Australian corporate ICT services, telecommunications and customer service in both Australian and international markets.
BSc, BVMS (Hons), PhD
Nathan has a successful history in the Australian IT sector. He started Harman IT in 1997 and by 2001 had won the whole IT outsourcing for Hamersley Iron and grown staff numbers to 120. In 2001 Nathan sold Harman IT to the London-based multinational Marconi plc (Now Ericsson). In 2004 Nathan co-founded Zetta Group and has managed its growth since. Developing the Zetta Group of companies to a point where it is a significant exporter of services is a particular passion.
GM & Chief Operating Officer
BSc (Software Engineering), ITIL, VMware VTSP, Amazon Web Services CCP
Nicholas is an experienced IT professional and manager. He manages the business strategy and operations for Zettagrid which encompasses cloud, network, software engineering, sales and product R&D teams. He is also has oversight of our Asia Pacific data centre footprint and telecommunications assets. Nicholas has worked with Marconi Plc (now Ericcson), Hamersley Iron (now Rio Tinto), WMC Limited (now BHP) and Woodside Energy in various roles including Technical Account Management, Software Engineering and IT Architecture.
BSc (Software Engineering), ITIL
Nicki's background is varied and began in 1998 in systems analysis and development with BankWest and later moved into a technical architect role in 2000. He has since worked in senior technical architect and advisory roles with BHP Billiton, Marconi Plc, Woodside Energy and Babcock & Brown.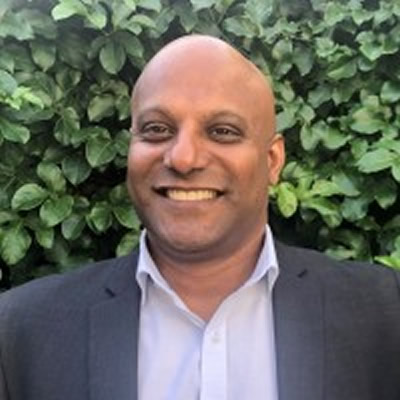 B.Tech (Electronics and Computer Technology), Dip Mgmt, Marketing Business Management
Mohammed has worked in the telecommunications and technology industry over 25+ years with a passion for partnerships. He has worked in sales roles and product roles for with New Zealand Telecom (Spark), Nokia, Avnet, Amcom Telecommunications and Vocus Telecommunications. He oversees our channel strategy and channel account team across Australia.
Juniper Networks Certified Specialist, ITIL
Simon leads the network division of Zettagrid in his position as the Network Manager. Having been in full time networking roles for the past 18 years, Simon has been involved in many acquisitions and has been integral in numerous projects; with a focus on large multi site MPLS based networks for several global organisations. For the last 9 years Simon has been key in growing Zetta's IP network into a national footprint and integrating the latest technologies to support Zettagrid's unique requirements to deliver a high speed, highly resilient and fully automated Cloud.