Grow Your Business with Zettagrid Partner Program
The Partner Program is designed to help and reward partners to build innovative customer solutions.
Contact Us!
Find out how Veeam can
help you to solve business problem!
Why Partner with Zettagrid?

Our channel partner ecosystem drives our success. If you're a Managed Service Provider, ISV, VAR, IT Departments or SaaS providers who wants to focus delivering customer service rather than on cloud infrastructure, We can help.
Our partner program is designed so that you retain management of your customer and we provide the infrastructure behind the scenes.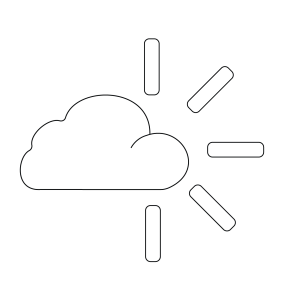 Your Trusted Cloud Service Provider
The program is a wholesale service and allows partners to set your own brand and margin on Zettagrid products, but removes the headaches of building and managing the infrastructure, backup and disaster recovery.
The program provides MSP, ISV and large customers with a range of pathways and options of how to work with and benefit from utilizing Zettagrid solutions. The program has tiers, each is designed to suit different partner capability in sales, technical, marketing and designed use.
Veeam Approved VCSP Reseller Ready
Microsoft provides a wide array of powerful services within Office 365, but a comprehensive backup solution is not one of them. Customers who don't backup their Office 365 data are at risk of accidental deletion, security threats and retention policy gaps. This creates a lucrative opportunity to you the reseller to partner with a Veeam Cloud & Service Provider with an established channel program to offer an out-of-the-box solution, specifically built to protect your customers critical Office 365 data.
Are you a managed service provider looking to offer an out-of-the box, comprehensive Veeam-powered solution to protect your customers data? By aligning with channel ready Veeam cloud service providers you get a turn-key Veeam-powered managed services offering complete with built-in remote monitoring and management. Take control of your customers data protection needs across multiple platforms, whether on-premises, in the cloud or at the data center.
With the need to reduce storage costs and meet new compliance and archiving requirements, data management needs have compounded in recent years. Backup to tape, object storage and an offsite cloud are all options customers are looking for – and your backup plan should account for all three. Channel-ready service providers that are part of the Veeam Cloud & Service Provider (VCSP) program make it easy to extend Veeam data protection solutions using whatever storage option makes sense for your recovery needs – including sending backups to your service provider's offsite cloud infrastructure.
Disaster Recovery as a Service (DRaaS)
Acquiring a Reseller Ready DRaaS Competency proves to your channel partners that you can deliver a complete, plug-and-play Disaster Recovery as a Service (DRaaS) solution. Remove the complexities in standing up a secondary DR site so your channel partners can reach more customers and grow their business.
VCSP Platinum Partner | VCSP Reseller Ready | Veeam Innovation Award 2019
Zettagrid Indonesia is one of the top VCSP partners that is ready to deliver cutting-edge, ready-to-use solution from Veeam to help you keeping up your customer's business availability.
Become a Zettagrid Partner
Eliminate the headache of maintaining infrastructure behind the solution by becoming our partner. Let Zettagrid do the infrastructure part and you can bring the best solution from Veeam to your customer. Partner with us today!