How Zettagrid works from home
If you work out of a central office, you probably take the occasional day to work from home. Ordinarily, it's a specific task that requires focus time, and to achieve this you forego some of the conveniences of a fully connected office.
Traditionally in a centralised office, you have many tasks that get done by several teams using multiple systems. We take these for granted in the office but what happens when we work from home? The challenge for us was to identify and decentralise as many tasks as possible. Accomplishing this would give us flexibility in how we run the business into the future.
Good luck, right?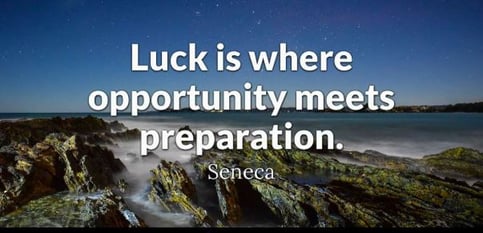 Balancing Act
So how did we go about achieving these tasks with the added complexity of doing it from home? It was a careful balancing act. We had to ensure not to overload our users with too many new practices and to introduce things slowly and not in a big bang.
At a high level, we had to do the following:
Deliver exceptional customer support and service.
Maintain our 8 Edge Cloud locations across Australia, Singapore, and Indonesia.
Market and sell our existing offerings
Develop and deploy new products and features.
Deliver all back-office functions required for Finance, HR, Payroll and ICT.
Do it 100% from home.
Legacy
Don't get me wrong. There is nothing wrong with legacy. It works, but over time you have to support, maintain, upgrade, and integrate with new systems. At some point in time, you ask yourself, "Am I spending more time maintaining our systems than running our business?"

Our strategy was to move systems to hosted subscription services wherever possible. If that was not possible, then to run the services in repeatable and scalable solutions that are also used by our customers.
We had to deal with several on-premise and legacy systems:
Operations Center
Phone system
Mail
File system
Instant messaging
Tasking and Wiki
Financial & HR systems
The Move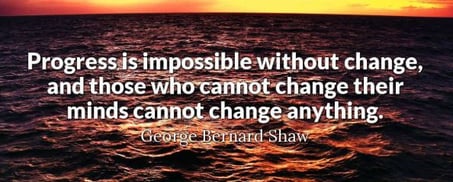 We had to manage change with people and ensure that they are not doing too many new things. People need to get used to doing things a different way. It takes 21 days for a habit to form, perhaps it takes that long for each task to become less foreign to individuals? When we embarked on such a transformation, we knew the move would take time. The key was to get started and progress to each task and try to overcome and obstacles quickly.
What we found that when presented with all the information, people were willing to learn and try new things. They need support around them to guide them on their journey.
Security
When things are decentralised one of the main concerns is security. How were we going to secure our data and protect our workforce? At a minimum, we enabled multi-factor authentication across all applications. When accessing our secure systems, we use a monitored VPN to encrypt all traffic. On top of that, as we are ISO 27001 and PCI DSS accredited, we made sure we followed the prescribed controls for access to our systems.
The Opportunity
The March 2020 COVID-19 outbreak created the "opportunity". The decisive push we needed to complete our most stringent test. A full system test with everyone, including all backend systems working 100% from home.
When we decided to do a full test run, we had everything ready to go except the operations centre. As there are phone numbers and other networking complexity required, this was the last thing we did.

We prepared, and on Friday the 13th of March 2020 we switched over. Success! Although it felt like an anti-climax. Everything just worked. People were able to make calls and have meetings. Customers were able to be supported.
What We Learnt
Communication is vital here. The team need to know how to react. When the individual is isolated, who do they call? What do they do when something doesn't work. We tend to assume these things in a central office but isolated and at home, everything amplifies.
Even though the project has taken over 12 months technology still moved faster than our team people don't start adapting till they are using it, or until it affects them.
In times like this, three month adjustment periods are now a week or matter of days. Don't wait around, jump in, try, adjust.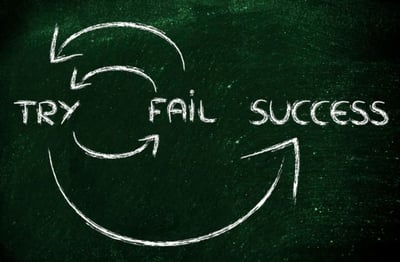 Many were under-prepared logistically for working multiple days at home.
Things such as:
proper seating
extra monitors
headphones
cameras
internet connections
working wifi
a room to work in
proper desks
These things are all common sense, but unless you are put into this situation daily, you tend to skip over them.
This was our WFH story. If we can help and lend you any of our expertise, please send reach out. If you want to share your account, please do share as we love to hear our others have adapted and changed.
And if you need more informations about us, don't be hesitate to contact us! We'll always be available for you 24/7. Also get connect with us on our LinkedIn for updated news!
Stay safe, stay hygiene, and stay at home!
https://www.zettagrid.id/wp-content/uploads/2023/03/ZETTAGRID_color_white_brandmark_3_vertical_v1-300x138-1.png
0
0
admin
https://www.zettagrid.id/wp-content/uploads/2023/03/ZETTAGRID_color_white_brandmark_3_vertical_v1-300x138-1.png
admin
2020-03-23 16:41:06
2020-03-23 16:41:06
How Zettagrid works from home