What To Prevent In Migrating To Cloud? 
In expanding business systems, enterprise often look for the best asset for integration. Technology such as Cloud Service Provider can be an option for business integration systems. Not only because it's affordable, but it also can be allocated and changed in minutes. Even enterprises technology elites are spending dollars on the Public Cloud these days. Thus, it can be a good idea for a business long-term investment.
However, implementing cloud infrastructure can't be defined as a solution to fix existing problems, such as data mess, application issues, inadequate security, or frequent outages due to a lack of operational disciplines and tools. Once business migrates these issues, it will end up with less-than-optimal systems in the cloud. Moreover, it can get worse if the IT department still be on the learning curve of using the Public Cloud. So, it will be increasing risk and cost without improving any of its systems.
Therefore, business needs to know what mistakes in migrating to the cloud. No worries, below here we have compiled three things that needed to avoid in cloud migration. Read them below here:
1. Migrating all business data to the cloud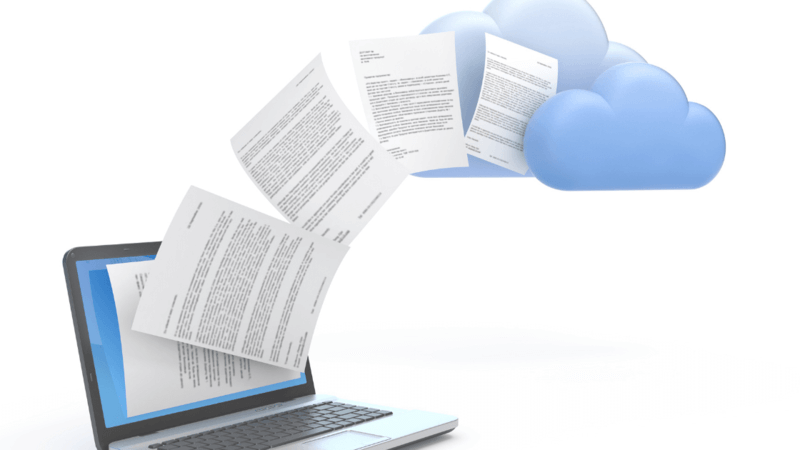 (Source: jirsak from Getty Images)
In developing a business, having multiple sources is important for storing enterprise data. But if you don't look at this side, then you just make a big mistake for business continuity.
Having a massive number of redundant databases and no one knows where all the data is, can be fatal for the business. Moreover, if the business decided to migrate all data – including the complex one – to the cloud, it will not improve everything except for causing a new problem. Therefore, consider and segmented what to store and integrated into the cloud is important to do. Thus, business investment in cloud infrastructure can be effective and beneficial.
2. Forget to secure the data
(Source: stevanovicigor from Getty Images)
Migrating certain data to cloud infrastructure must include proper security practices from the organization. Even, a change is needed once the data move. But, if your organization does no comply with this practice, then you just caused a new problem for cloud migration.
As migrating encrypted data to the cloud, the organization certainly thinks if the assets are normally well-locked down. Little did they know, it is easy to inadvertently create vulnerabilities in the cloud since customers are responsible for setting many security controls around their apps and data. That's why securing the data by encrypting them is important for the organization before it is being moved to the cloud.
3.  Assuming that all cloud environments are the same
(Source: Denis Isakov from Getty Images Pro)
Once business decided to migrate their system to cloud, they can't assume that all cloud environments are the same. Every cloud provider designs their cloud differently, specializing in different functions and capabilities for their deployment.
That's why in migrating to cloud, business should never blindly do it from one cloud to another before becoming familiar with its new environment. Otherwise, the migration process will be a problem while organization needs to struggle to reconfigure data to fit the new environment.
Zettagrid Indonesia is a Cloud Service Provider in Indonesia that provides Infrastructure as a Service (IaaS) such as VMware Virtual Data Center, VMware Virtual Server, Veeam Backup, and so on. If you have any questions related to the effective backup strategy or cloud solutions, you can reach us here or through sales@zettagrid.id.
https://www.zettagrid.id/wp-content/uploads/2023/03/ZETTAGRID_color_white_brandmark_3_vertical_v1-300x138-1.png
0
0
admin
https://www.zettagrid.id/wp-content/uploads/2023/03/ZETTAGRID_color_white_brandmark_3_vertical_v1-300x138-1.png
admin
2021-06-04 15:07:11
2023-06-20 14:13:00
What To Prevent In Migrating To Cloud?