ACOBA is a security technology company with headquarter based in France which is engaged in the video surveillance solutions, video analytics technology, and CCTV backup services in the cloud. Since 2021, ACOBA has started expanding operating business in Indonesia as a principal under PT Arupa Cloud Nusantara. ACOBA Indonesia is ready to serve backup solutions for your company from various factors of internal and external damage to your CCTV, and also for those of you who want easy integration and retrieval of recording data for your office/store/branch/factory/warehouse during Indonesia. ACOBA Indonesia supports the use of various well-known camera brands around the world as long as using the ONVIF protocol.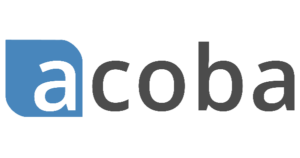 Solution Offered:
Surveillance Footage Backup from CCTV Camera
Multi brand and Multi site CCTV Integration
Managed Backup of Surveillance Footage from CCTV Camera
Industry:
Manufacturing
Financial Service
Public Sector
Goverment
Oil & Gas
Mining
Plantation
Residensial
Retail
Hospitality
Transportation
Security Service
Facility Management
 
Surveillance Camera Backup and Integration
Location
:
Menara Rajawali Lantai 22, Jalan DR Ide Anak Agung Gde Agung Lot 5.1, Kawasan Mega Kuningan, Jakarta Selatan, DKI Jakarta 12950
Locate on Google Map
ACOBA INDONESIA is a Zettagrid Certified Partner
Zettagrid partners provide the customisation and management of your cloud service to meet your exact needs. If you are interested in becoming a partner please see our
Partner Program
.
Join Our Partnership Program